Bank Alfalah has introduced a debit card for EOBI pensioners. Now employees can get their pension easily and directly to their Bank Alfalah account. With the help of this ATM card, employees do not need to visit any office or not even login to their accounts. Everything will be available in their bank account.
Whether employees want to withdraw their pensions or just want to know their balance, this card will provide all the facilities. However, if you are worried about how to activate the Bank Alfalah EOBI ATM card then this activation guide will help you.
How to Activate Bank Alfalah EOBI Debit Card?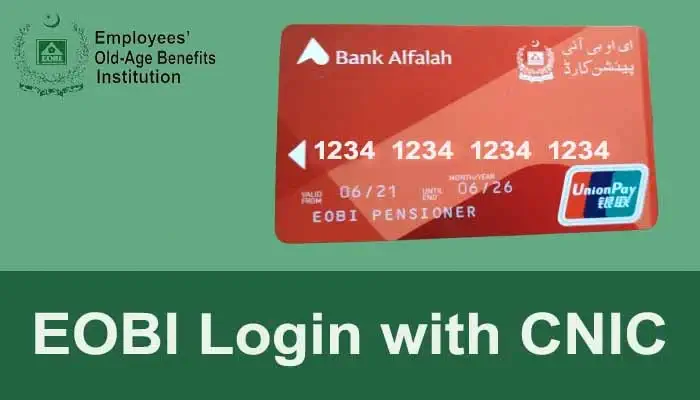 The process of activating the Bank Alfalah debit cards is now very easy for EOBI pensioners. Follow the below steps to activate the new card.
For quick activation, pensioners can visit any nearest branch of Bank Alfalah and activate the card via the biometric system.
Pensioners can also visit the Bank Alfalah branch and activate the card physically.
Find any Bank Alfalah agent and get your biometric verification.
Type "EOBI" and send it to 8645 via SMS.
Call Bank Alfalah helpline number 111-225-229 and activate your card.
These are 5 different ways that employees can use to activate their new EOBI pension card.
F.A.Qs
Who can open an EOBI pension wallet account on Bank Alfalah?
Any employee who is insured with the EOBI system can open an EOBI wallet account on Bank Alfalah.
How to activate a new EOBI debit card?
Employees can activate their cards via the helpline and they can also visit any branch of the bank and provide biometrics to activate their cards.
I want to open an EOBI pension wallet account, how do I open it?
If you want to open an EOBI pension wallet account on Bank Alfalah, you need to visit any nearest branch of the bank and then open a pension wallet account with the help of biometric verification.
What documents do I need to open a pension wallet?
You will need only two documents, one is your CNIC and the other is your EOBI Passbook.
I want to change my card PIN, how to do it?
In order to change your card PIN, you need to call 021 111 225 229.
What are the transaction limits of the Bank Alfalah EOBI debit card?
Below are the limits of the daily, monthly, and yearly transactions for your card.
Daily Rs. 50,000.
Per month Rs. 1.5 million
Per year Rs. 18 million
How can I check my transaction details?
You can request a statement of your account to check any transaction detail.
When will my card expire?
Your card will expire after 5 years from the date of activation.
Can I do shopping with my debit card?
Yes, you can shop all around Pakistan with your debit card.
Can I withdraw my pension from the ATM?
Yes, you can withdraw your funds from any Bank Alfalah ATM.