EOBI tracking will help employees to check their pension status online. It is also helping employees to check whether they are insured with EOBI or not. So it is a necessary thing to do if an employee wants to get the benefits of EOBI. In this post, we will show you how you can track your status and check the registration process.
How to Do EOBI Tracking?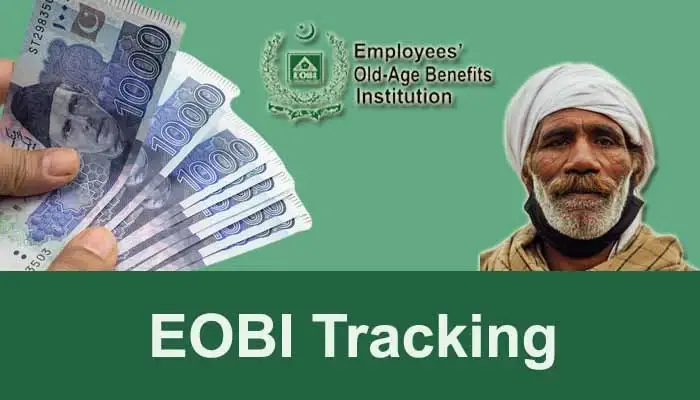 In this guide, you will learn how to do EOBI tracking with your EOBI number or card. Let's start the guide:
Employees need to visit www.eobi.gov.pk.
Now find the option 'Individual Information".
If you are unable to locate this option then you can simply go to http://www.eobi.gov.pk/eobifs/info-ind.htm
Now here you will see two options:
Insured Person/Employee Details
Pension Claim Status
You need to click on "Insured Person/Employee Details"
Now you can track your EOBI status with three different options.
You can enter your CNIC number and you can also enter your EOBI registration number to login and check your status.
So this is the simple method that you need to follow if you want to track your status. However, you need to register with EOBI before you track your status. We already have provided the EOBI registration guide on our website that you can follow to register with this pension slip system.
How to Check EOBI Registration?
After EOBI registration, you need to check whether you are registered with the program or not. So the simplest method to check your registration status is by visiting the official website and then login in with your user ID and password.
Go to http://fs2e.eobi.gov.pk/Reports/Employment_History.iface
Now provide your EOBI number or CNIC number.
You can provide old and new CNIC numbers to login.
Now login to your account.
If you are able to login then your registration is completed.
If you see any error then you need to do registration once again
How Can I Get My EOBI Card?
You need to register with EOBI in order to get an EOBI card. The card allocation is done by the authority of EOBI. It is also a certificate that you are now a part of the EOBI system. All you need to do is get registration with EOBI. You need to fill out the registration form and then submit it online. Once your registration is approved, you will get your card via mail delivery.
What is the Current EOBI Contribution?
The current contribution of EOBI is as follows:
An employer will pay 5% of their employee's salary as a contribution to the pension system.
An employee will pay only 1% of his salary as a contribution to the EOBI pension.
This is the current contribution for both employees and employers. Both need to pay their part in order to allocate a pension system.
How Much Pension Will I Get from EOBI?
EOBI is offering a minimum pension of Rs. 8500. It is the minimum pension payment that an EOBI-insured employee will get after his retirement. It is calculated on the base of the minimum wage in Pakistan which is Rs. 13000.
This is the minimum amount however, the maximum amount is based on working hours, average salary, and other factors. You can check the pension increase notification where the pension amount was increased from Rs. 6500 to Rs. 8500 in 2020.